War Memorial, Pulford, Cheshire.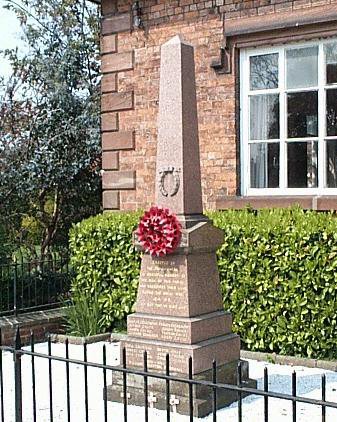 Location
Near the church, in Pulford, Cheshire.
Description
A marble obelisk naming those of Pulford who fell in the two world wars.
Inscription
ERECTED BY
THE PARISHIONERS,
IN GRATEFUL MEMORY OF
THE MEN OF THIS PARISH
WHO SACRIFICED THEIR LIVES
DURING THE GREAT WAR
1914 - 1918.
THEY DIED THAT WE MIGHT LIVE
Charles BROADHURST
Alfred DAVIES
James DAVIES
Edward EDWARDS
Cecil GRIFFITHS
Ernest LEECH
John STOCKTON

Richard BROADHURST
Joseph DAVIES
Thomas DAVIES
Harry GIBSON
Bertie JONES
Joseph PROBIN
Ernest THELWELL

1939 - 1945
William Valentine WOODALL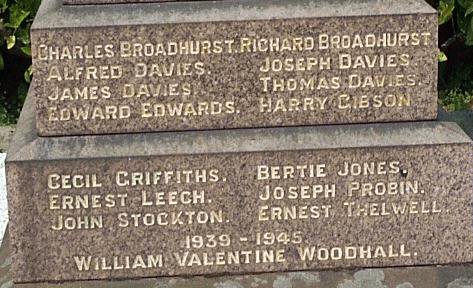 Thank you
To Adrian Sissons for the photos on this web page.