War Memorial, Bebington, Cheshire.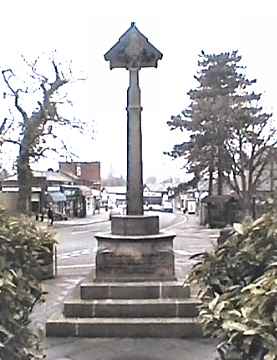 Location
In the grounds of St Andrew's Church, Bebington, Cheshire.
(In Merseyside since the 1974 county boundary change).
Description
A stone column and base. The inscription does not name those lost. Perhaps the names of Bebbington men lost during the wars are given on the nearby Port Sunlight war memorial.
Inscription
TO THE GLORY
OF GOD

AND IN GRATEFUL MEMORY OF
THE MEN FROM THIS PARISH
WHO LAID DOWN THEIR LIVES
FOR THEIR KING AND COUNTRY
IN THE GREAT WARS
O VALIANT HEARTS WHO TO YOUR GLORY CAME
THROUGH DUST & CONFLICT & THROUGH BATTLE & FLAME
TRANQUIL YOU LIE YOUR KNIGHTLY VIRTUE PROVED
YOUR MEMORY HALLOWED IN THE LAND YOU LOVED

Carl's Cam