War Memorial, Tintwistle, Cheshire.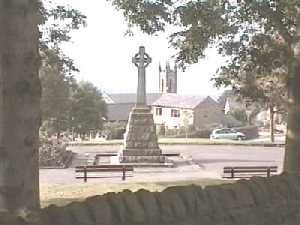 Location
Old Road and Stocks, Tintwistle, Cheshire.
(In Derbyshire since the 1974 county boundary change).
Description
A stone cross standing on a rough hewn base. Metal panels name those of Tintwistle who fell in the two world wars.
Inscription
In proud and grateful memory of the men of Tintwistle who in the great war
1914 - 1918
gave their all and in giving raised man's ideals of what man may become. Greater love hath no man than this, that man may lay down his life for his friends.
A BATTYE
E BENNETT
W BENNETT
J A BOOTS
J BOWDEN
N CARSON
A C COLLIER
W CROWTON
A DOWNING
J FIELDING
T GARNETT
C GILBERT
J GODDARD
T GROUCOTT
G HALL
S HARRISON
A HARROP
N HINCHCLIFFE
C V HINCHCLIFFE
C KELSALL
G LEAH
H LEEH
H LEECH
I MILLER
E NOBLE
H POINTON
W POVEY
A SALTHOUSE
H SIDEBOTTOM
W S THOMPSON
B THORPE
J TURNER
E WALKER
J WILSON.


1939 - 1945
W BEARD
J BENNETT
C BROCKLEHURST
N BUTCHER
G CHALLIS
N CULLEN
E DYER
J NEWTON
R RAMSEY
H RAY
E PLATT
A SALTHOUSE
B SHAW
N WILDGOOSE
N WILSON
J WOLSTENCROFT


D BOWER 1946

S J BAGSHAW,
. . N/Ireland 1982
Their name liveth for evermore.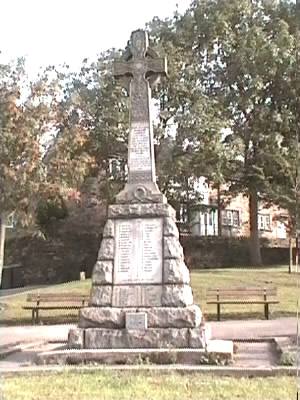 Carl's Cam