The grave of Jean Baptiste NILLOT, Leek, Staffordshire.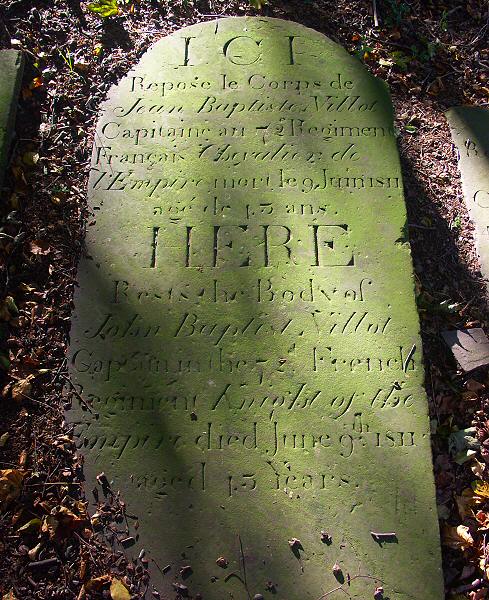 Location
In St Edward's church yard, Leek, Staffordshire.
Description
A stone marking the grave of Capitaine Jean Baptiste NILLOT. A French army captain who died while being held prisoner of war in Leek during the Napoleonic War.

Klick here for more information about French Prisoners in Leek.
Inscription
I C I


Repose le Corps de
Jean Baptiste Nillot
Capitaine au 72e Regiment
Francais Chevalier de
l'Empire mort le 9 Juin 1811
agé de 45 ans.


HERE


Rests the Body of
John Baptist Nillot
Captain in the 72d French
Regiment Knight of the
Empire died June 9th 1811
aged 45 years