The grave of Charles LUNEAUD, Leek, Staffordshire.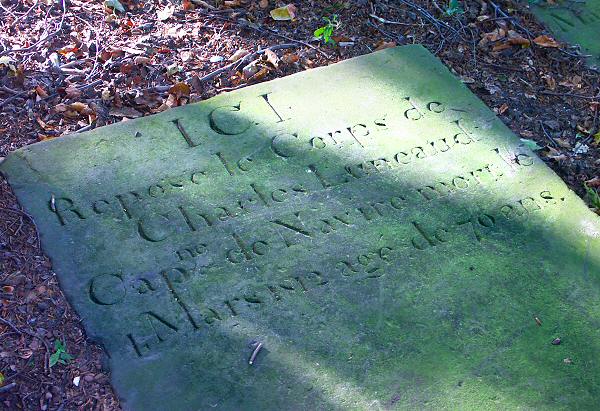 Location
In St Edward's church yard, Leek, Staffordshire.
Description
A stone marking the grave of Capitaine Charles LUNEAUD. A French sea captain who died while being held prisoner of war in Leek during the Napoleonic War.

Klick here for more information about French Prisoners in Leek.
Inscription
I C I


Repose le Corps de
Charles Luneaud
Cap'ne de Navire mort le
4 Mars 1812 agé de 70 ans.