A grave at Chadkirk.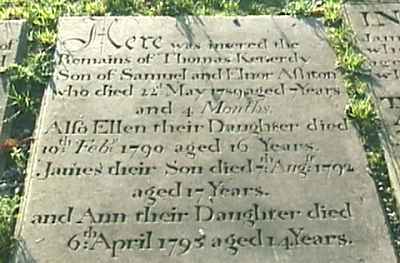 Here was intered the
Remains of Thomas KENERDY
Son of Samuel and Elnor ASHTON
who died 22d May 1789 aged 7 Years
and 4 Months.

Also Ellen their Daughter died
10th Feb 1790 aged 16 Years.

James their Son died 7th Aug 1792
aged 17 Years.

and Ann their Daughter died
6th April 1795 aged 14 Years.
Carl's Cam