War Memorial, Heyhead, Cheshire.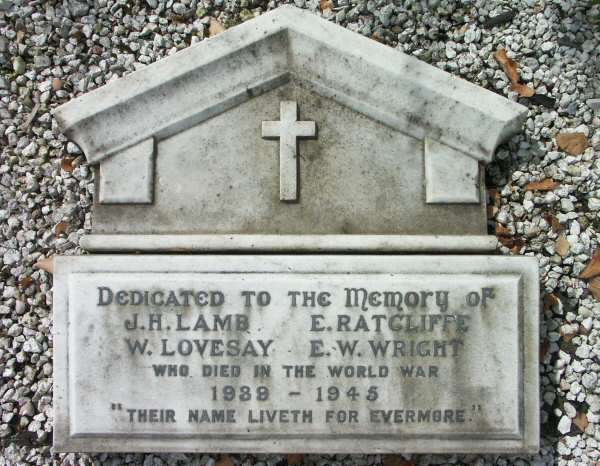 Location
On Woodhouse Lane, near Ringway Road, in Manchester International Airport.
Description
A small memorial garden, formerly the site of a Congregational Church. The garden houses memorials from the church, including memorials naming those of the church who fell in the two world wars.

The garden and a nearby thatched cottage were part of the rural hamlet of Heyhead which stood here before man flew, but was overwhelmed during the 20th century. They are now surrounded on every side by the paraphernalia of a modern airport.
Inscription on the WW1 war memorial
In Loving Memory of
W BAILEY
L BRACEGIRDLE
E BRACEGIRDLE
W HEWITT
W LOVESEY
E WOOD
H WOOD
J E WORSLEY
J H WRIGHT
J WOOD

Who were connected with this
church & gave their lives
in the great war 1914 - 1919
FAITHFUL UNTO DEATH
Inscription on the WW2 war memorial
Dedicated to the Memory of
J H LAMB
W LOVESAY

E RATCLIFFE
E W WRIGHT

who gave their lives in the world war
1939 - 1945
"THEIR NAME LIVETH FOR EVERMORE."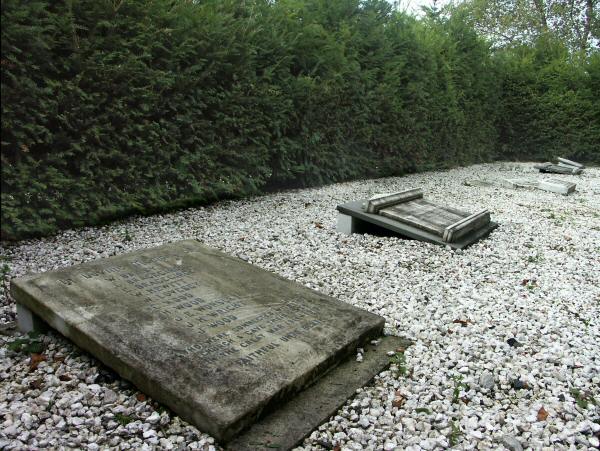 From the interior the well tended garden looks as though it is still in a rural community.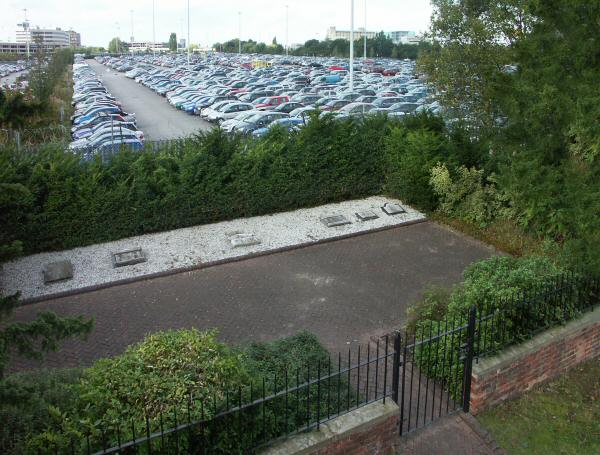 Step backwards to see its true modern location, the middle of an airport complex.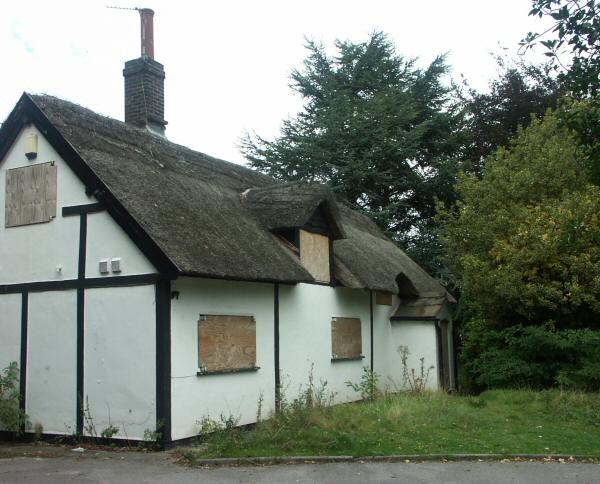 Nearby, the inhabitants of this thatched cottage managed to turn a blind eye to 20th century change. Adjacent farms became Ringway Airfield which developed into Manchester International Airport, entirely surrounding the cottage. Now uninhabited, its windows boarded, the cottage may not survive long in the 21st century.
Links
More information about the memorial garden can be found on the North Cheshire Family History Society's web site.
Thank You
To David Gilligan for finding this memorial garden.
Note
There is another memorial garden in the airport.