War Memorial, Mottram in Longdendale, Cheshire.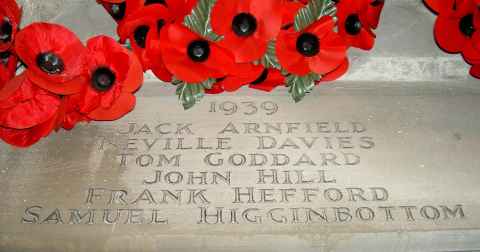 Location
A window in St. Michael and all Angels's Church, Mottram in Longdendale, Cheshire. (In Tameside, Greater Manchester, since the 1974 county boundary change).
Description
The names of those of Mottram in Longdendale who fell in the two world wars are engraved on a stone window frame.
Inscription
These laid down their lives
for King and Country and
now beholding the King in
His beauty are satisfied

1914 1918
Hudson ASHWORTH
Louis ASHTON
John BAILEY
Harold BEARD
Frank BEARD
Alfred BEAVER
Archibald BIRTWISTLE
Albert BROADBENT
Clarence CHATTERTON
Alfred CHORLTON
Wright COOPER
Eric CUMMINGS
Arthur DAWSON

Robert ETCHELLS
John Lee GASKELL
Robert N GODDARD
James HADFIELD
Fred HALL
Ira HALL
Harold HANCOCK
Charles HEMMINGS
Fred HIGGINBOTTOM
Christopher HINCHCLIFFE
John IBBOTSON
Mark JOHNSON
Albert LITTLEWOOD

Joseph LOWNDES
Ellis MALPAS
Charles E MAYCOCK
George MOORBEY
William MOORHOUSE
Jack PITT
Frank PLATT
Harold PORTER
Sydney RILEY
Fred ROBINSON
Joseph SEVILLE
Edward SIDEBOTTOM
Arthur SIDEBOTTOM

Ben SIDEBOTTOM
Tom SLACK
Luke SLATER
David SMITH
John SMITH
Stanley STRUTT
Jesse TIMPERLEY
Tom TITTERINGTON
Clarence TOWNSEND
Edward WARD
John WARDLE
George WILD
John YOUNG

Frederick OLLERENSHAW
Willie OLLERENSHAW
P de Benham PEMBERTON
Richard R SIDEBOTHAM
George TITTERINGTON
Sydney WHITTINGSLOW

----------
1939

Jack ARNFIELD
Neville DAVIES
Tom GODDARD
John HILL
Frank HEFFORD
Samuel HIGGINBOTTOM


1945

Sydney JACKSON
Sydney LAWTON
Harry NORMAN
Edward SALMONS
Arthur WILCOCK
Gordon E FOULKES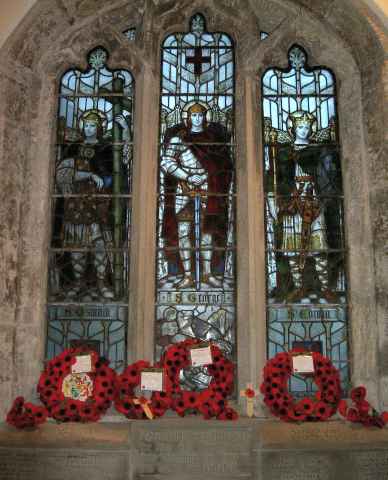 Thank you
To Ros Rafnson for the photographs on this page.