War Memorial, Kettleshulme, Cheshire.
Location
The Library, Macclesfield Road, Kettleshulme, Cheshire.
Description
A stone plaque set into the wall of Kettleshulme public library.
Inscription
1914 - 1919
To honour our fallen heroes.
BOOTHBY Arthur
BELFIELD George
COTTRELL Francis

HEATHCOTE Arthur
JACKSON William
OLDFIELD Samuel

1939 - 1945
In
proud and honoured
memory of the fallen.

Harold BRADLEY, R.W.F.
Leonard COTTRELL, G.G.
Thomas EDGE, R.A.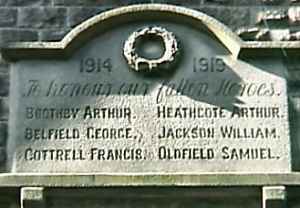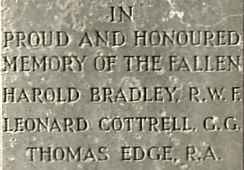 At the going down of the sun
and in the morning
we will remember them.

Carl's Cam