War Memorial, Henbury, Cheshire.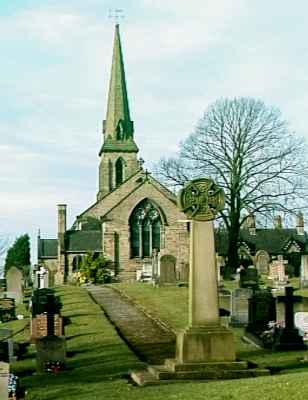 Location
In the yard of St Thomas's Church, Henbury, Cheshire.
Description
A stone cross. The names of those of Henbury and Broken Cross who fell in the two world wars are inscribed on the base
Inscription
ERECTED BY THE INHABITANTS
OF
HENBURY AND BROKEN CROSS
IN MEMORY OF THE MEN OF THIS PARISH
WHO GAVE THEIR LIVES IN THE GREAT WAR
1914 - 1918
"A glorious death is this, man for his country falls"
Price BARBER
Oliver Livesey BOOTH
Percy BRADBURY
Charles William CARTWRIGHT
Albert Edwin CLIFFE
Frank CLIFFE
Silvester DALE
Wilfred ELSTOB
Thomas GEE
John Edward HARROP
William JOHNSON
John OMELL
George SYMCOX
Percy George TURNER
George WARDLE
William WEST
Harry WILDMAN
Frank CUNDIFF


-----------

THESE MEN GAVE THEIR LIVES
IN THE SECOND WORLD WAR
1939 - 1945


Hubert SWAIN, 5 Regt RHA
Arthur DRAYTON, AD Corps
Reginald John DAVIES, Royal Navy
Herbert COCKETT, RM Commdo
"Their Name liveth for evermore"