Kathleen Esther Oliver's grave, Dukinfield Old Chapel, Cheshire.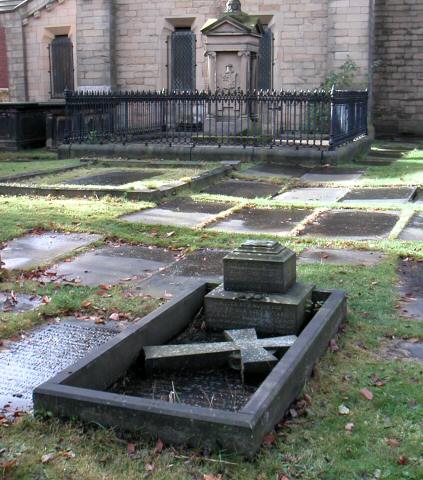 Location
In the graveyard of the Old Chapel, Dukinfield, Cheshire.
Inscription
KATHLEEN ESTHER
BELOVED YOUNGEST
DAUGHTER OF HELENA AND
THE LATE JOHN OLIVER
KILLED BY A MOTOR CAR
SEP 8TH 1906 AGED 9 YEARS
IT IS NOT THE WILL OF YOUR FATHER
WHICH IS IN HEAVEN THAT ONE OF
THESE LITTLE ONES SHOULD PERISH

IN MEMORY OF
WILLIAM BURNLEY
OF STALYBRIDGE
BORN DEC 18TH 1816
DIED MARCH 9TH 1875
ALSO MARGARET WIFE OF THE
ABOVE NAMED WILLIAM BURNLEY
WHO FELL ASLEEP ON CHRISTMAS
NIGHT 1887 AGED 65 YEARS
ALSO
IN LOVING MEMORY OF
JOHN OLIVER SON-IN-LAW OF THE
ABOVE WHO FELL ASLEEP AT LAS PALMAS
OCTOBER 13TH 1898 AGED 34 YEARS
AND WAS INTERRED IN THE ENGLISH
CEMETERY, LAS PALMAS OCT 14TH 1898

EDITH MARGARET
THEIR BELOVED
DAUGHTER
WHO FELL ASLEEP
JULY 26TH 1918,
AGED 22 YEARS.
"SADLY MISSED"